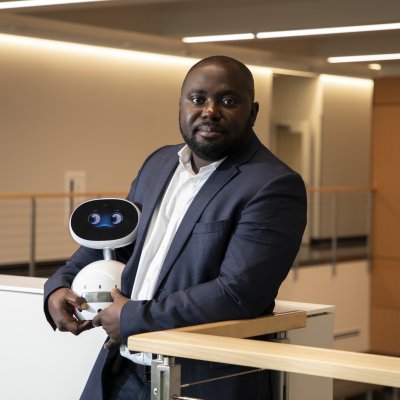 Professor Benjamin Yankson, Department of Cybersecurity at the College of Emergency Preparedness, Homeland Security, and Cybersecurity (CEHC), University at Albany, SUNY, USA
Biography: Dr. Yankson is an Assistant Professor in the Department of Cybersecurity at the College of Emergency Preparedness, Homeland Security, and Cybersecurity (CEHC) at the University at Albany, SUNY. He is the Director of CEHC HackIoT Lab, co-Director of CEHC Cyber Range, and founder of Global CyberTech Exchange( a non-profit project that aims to create and train the future pioneers of cyberspace through knowledge exchange among and between countries, universities, businesses, communities, and individuals). Before joining academia, Dr. Yankson spent over 15 years in the IT and Cybersecurity industry and held various technical and leadership roles ranging from Manager Critical Care Application Security, IT Operations and Infrastructure Security Lead, Incident Management, and Privacy and Cybersecurity Threat and Risk Assessor. Dr. Yankson's current research focuses on Privacy, Small Scale IoT security, Operational Security (OPSEC) risk, Digital Forensics, Cybersecurity Compliance, and Cybersecurity Capacity building. He conducts technical and interdisciplinary research that uses mixed methods to address complex Privacy and Cybersecurity problems. His research touches many vibrant and exciting areas in Cybersecurity, Privacy, Information Science, and Complex systems. His Privacy research focuses on addressing privacy, safety, and security risk in small-scale consumer IoT devices (such as children's AI-enabled toys, smart home devices, etc.) using privacy preservation approaches. His Cybersecurity compliance work focuses on adopting new automated approaches that help organizations meet cybersecurity and data privacy compliance requirements such as GDPR, HIPPA, PHIPA, PIPEDA, FERPA, FISMA, COPPA, and other data privacy laws. His OPSEC research and practice centers around design, threat and vulnerability analysis, operationalization of secure control for IT Infrastructure, OPSEC awareness, and helping organizations meet ever-changing Cybersecurity requirements. Dr. Yankson frequently speaks to the media about his research, including appearances on ABC News 10, RGB News 6, WAMP Radio, and Spectrum News 1. He has gained valuable international experience, which informs his research, teaching, and international collaborations. He was a visiting international Ph.D. scholar at Feng Chai University in Taiwan (2019), Shizuoka University in Japan (2018), and a Research Scientist at Zayed University in the United Arab Emirates (2017). In addition, Dr. Yankson seeks to mentor and is actively involved in programs to improve access for minority populations in Cybersecurity.
Title: Privacy, security, and safety concerns for consumer-based Small-Scale Internet of Things
Abstract: The rapid proliferation of Small-Scale Internet of Things (SSIoT) devices has revolutionized how we interact with echnology, bringing unprecedented connectivity, convenience, and productivity. SSIoT can collect terabytes of sensitive information from physical context, interactive to personally identifiable information. The widespread adoption and benefits of SSIoT devices have also given rise to significant concerns regarding user privacy, safety, and security of personal information, resulting from dramatic increases in cyber-attacks, data breaches, and privacy violations. Although privacy problems are common to all IoT devices, SSIoT devices (i.e., AI-enabled children's toys) are unique, vital, and urgent as the privacy breach can have harmful financial and reputation impact, with dire safety consequences for users. The problem is amplified by the ongoing production growth and use of SSIoT devices, the increasing vulnerability and threats landscape within the IoT sectors, and the growth in cyber-attacks with resulting privacy breaches. Addressing this problem is critical as it impacts families, policymakers, and companies. This talk will take the audience through a journey of privacy, security, and safety concerns for consumer-based SSIoT (such as AI-enabled children's toys), discuss SSIoT research progress and gaps, and present experiential learning research involving Undergraduate students at the HackIoT lab within College of Emergency Preparedness, Homeland Security and Cybersecurity at University at Albany (SUNY). The talk will also explore the proposed comprehensive privacy-preserving framework (PPF), which integrates a context data model, a privacy requirement and systematic privacy impact compliance model, an abstract theoretical privacy protection model with technical architecture, and a malicious dialogue detection and data flow model using Petri net.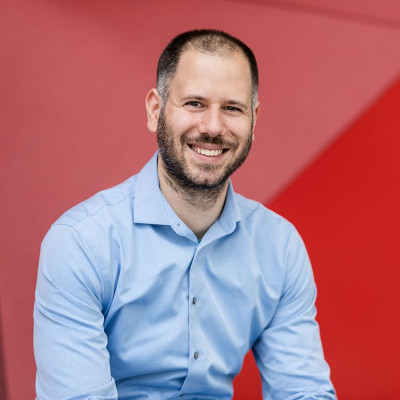 Professor Aris Leivadeas, Department of Software and IT Engineering, École de Technologie Supérieure (ÉTS), Montreal, Canada
Biography: Dr. Aris Leivadeas is currently an Associate Professor with the Department of Software and Information Technology Engineering at the École de technologie Supérieure (ETS), University of Quebec, Montreal, Canada. From 2015 to 2018, he was a postdoctoral fellow in the Department of Systems and Computer Engineering, at Carleton University, Ottawa Canada. In parallel, Aris worked as an intern at Ericsson and later on at Cisco in Ottawa, Canada. He received his diploma in Electrical and Computer Engineering from the University of Patras, Greece, in 2008, the M.Sc. degree in Engineering from King's College London, UK in 2009, and the Ph.D degree in Electrical and Computer Engineering from the National Technical University of Athens in 2015. His research interests include Network Function Virtualization, Intent Based Networking, Cloud and Edge Computing, IoT, and network optimization and management.
Title: Intent Based Networking and Intelligent Network Assurance in Next Generation Networks
Abstract: Current and future network services and applications are expected to revolutionize our society and lifestyle. At the same time, the abundant possibilities that new network technologies offer to end users, network operators and administrators have created a cumbersome network configuration process to accommodate all different stakeholders and applications. Thus, lately, there is a need to simplify the management and configuration of the network, through possibly an autonomic and automatic way. Intent Based Networking (IBN) is such a paradigm that envisions flexible, agile, and simplified network configuration with minimal external intervention. This keynote will provide details of how the IBN concept works and what are the main components to guarantee a fully autonomous IBN system (IBNS). Particular emphasis will be given in network assurance, which has as a goal to autonomously trigger corrective actions, whenever the conditions of the network do not allow to fulfill the performance requirements of its users. Finally, light will be shed on the open challenges and future directions of this novel but unexplored research area.